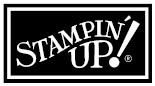 As with the beginning of every month, Blogs By Heather performs "blog maintenance" for Stampin' Up! demonstrators. However, JUNE 1st, is a BIG day as Stampin' Up! releases the new Idea Book & Catalog.  
It is a massive update of catalogs, promotional buttons, product buttons, featured projects. And I have customers in the US, CAN, UK and AUS.  So please be patient as all changes are made throughout the day.  They will all get done – all images and links updated.  
Around the 5th of the month the newsletter maintenance is done – which creates the new images and links for your newsletters (again for Stampin' Up! Demonstrators).  
Between the 1st and the 5th, I assist SUN Newsletter customers of Debbie McNeill's in helping them send out their promotional newsletters. 
So the next 5-7 days will be very, very, very busy here at Blogs By Heather, but fun too as I am also a Stampin' Up! demonstrator :D 
However, I will also be working on many other things as well, so that's why the 1st week of every month is just "insane" (LOL):
Developing new services.
Blog Setups for Tracy C., Laura M. and Joey H. (and I know there are numerous emails to still go through for new blog setups, these 3 I just know of as I have spoken to all of them in the last few days).
Various blog tweak/updates for some of my customers (Gloria, Michele, Carol B., Ronnel, Sandy).
Banner drafts and installations (Joyce P., Joyce S, Sylvia, Julia, Jane) and more to come.
Thanks for your patience this coming week! 😀