This is my newest article in the Pinterest series. I originally wrote this article as a guest author of @ Home Take 2.
It is how to add the "Pin It" button in your WordPress blog. Don't worry if you have Blogger, TypePad, or WordPress.com (the free version), those tutorials you can find by clicking here. Also be sure to check out the "Related Pinterest Articles" at the very bottom of this post. Okay, let's get started!
Installing the Pinterest Pin It Plugin
First, you need to download the plugin.
Right-click on the orange Download Versions 1.3.1 button and select Download Linked File As (if using a Mac or Save Target As if using a PC) and leave the default name as pinterest-pin-it-button.zip. Click Save and it is saved to your computer in the specified location.
Next, login to your WordPress site.
From the Dashboard
Click on Plugins
Add New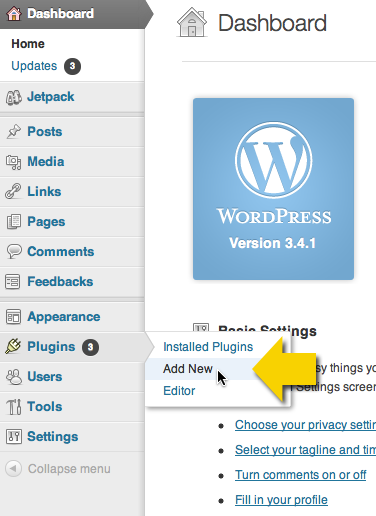 From the next screen (Install Plugins), click on Upload.
Then click Choose File to select the zip file you just downloaded (pinterest-pin-it-button.zip) and then click Install Now.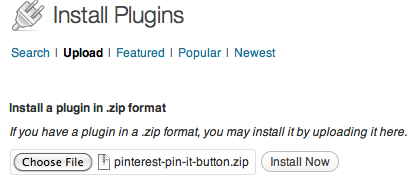 You will then see messages and that it was installed successfully.

Click Activate Plugin. (Takes a few moments (depends on internet speed as well)).
Then a message appears "Ready to be Pinned?" and that you've installed the Pinterest "Pin It" button and now just have to configure the settings. You will also see the Pinterest "Pin It" Button in your Plugins list.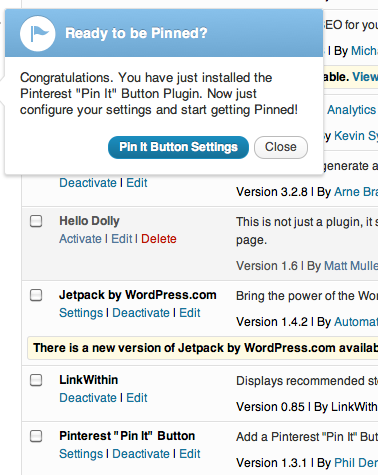 To view and configure settings: 
Click the blue Pin It Button Settings.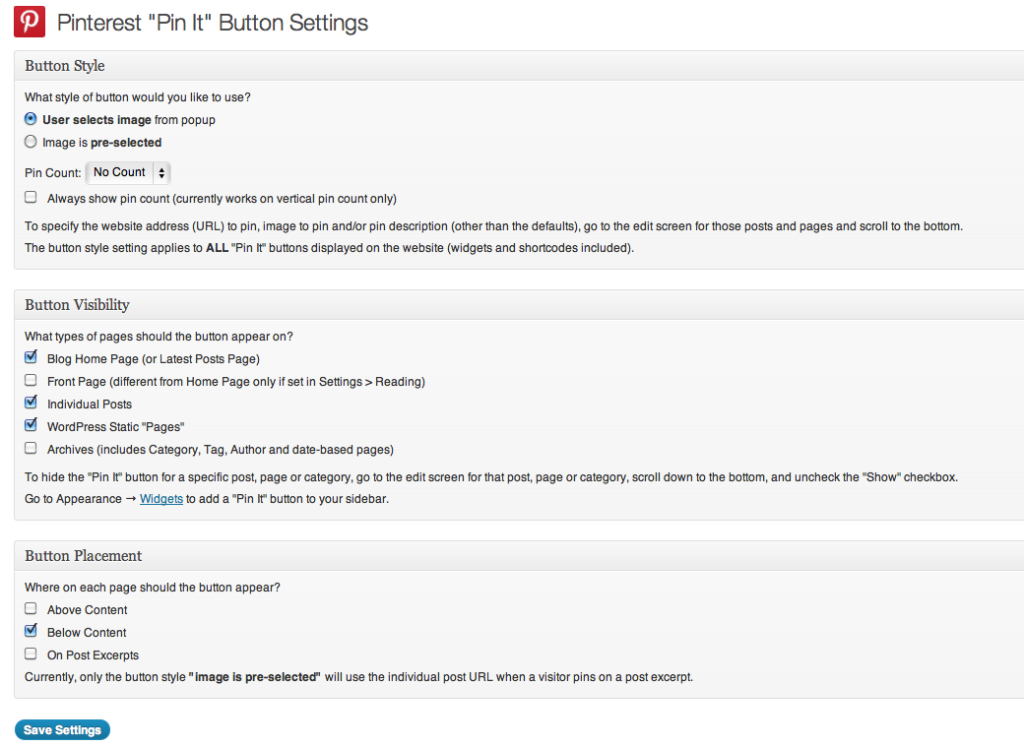 I kept the defaults.  However, if you change any settings, click Save Settings.
Take at a look at the final result.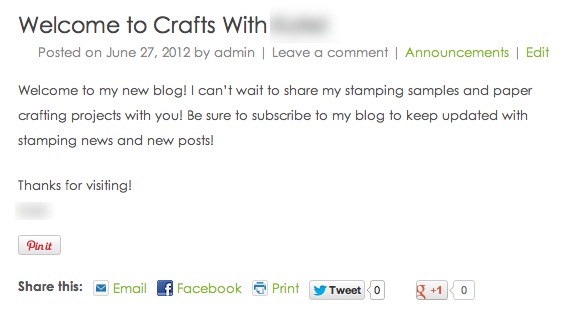 The PinIt button will appear somewhere at the bottom of your post content area (along with any other share buttons you may have setup separately).
Related Pinterest Articles:
I hope you enjoyed this Pinterest article. You may find many other free, blog help articles at Blogs By Heather as well as a new series called 101 Blogging Tips.
Happy Blogging,
Heather Wright-Porto
www.BlogsByHeather.com